Welcome to Ken Wold Training Stables
Ken Wold Training Stables, where traditions are developed into THE modern method of cowhorse training!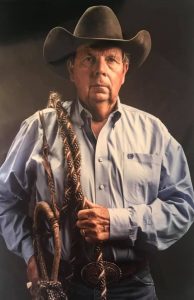 Ken Wold Training Stables focuses on breeding, raising and training quality performance horses! Ken's training programs begins with developing a foundation, emphasizing the horse's strengths.
Home of NRCHA Million Dollar Rider, AQHA Professional and AAA Judge,  NRCHA Hall of Famer Ken Wold.  You will see our show string at major NRCHA, AQHA, NRHA, NCHA, PCCHA events.
We are located just off HWY 99, 30 minutes southeast of Sacramento and 100 miles east of San Francisco, in the heart of horse and cattle county in Wilton, California.
We always have a fine selection of horses for sale, from prospects to finished show horses.
Ken Wold Trainings Stables is professional and dedicated to quality horses and services. Please feel free to contact us at any time with your questions.