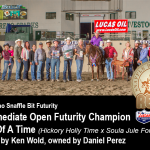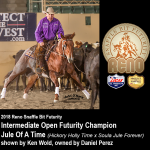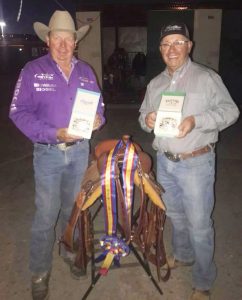 Congratulations to the 2018 Reno Snaffle Bit Futurity Intermediate Open Champions, Jule Of A Time and Ken Wold!
Owned by Daniel Perez, Jule Of A Time won a championship saddle sponsored by Sheila Head's Hawaiian Transport, a gold champion buckle sponsored by Ranch 23, Todd & Chrissy Rogers, and a check for $15,000!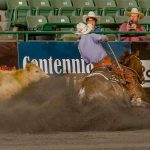 Ken Wold and Jule Of A Time – owned by Dan Perez: –
Intermediate Open Champions and 4th in the Open Futurity. What a great team!!
Pierce Wold and Real Smooth Cat Youth Bridle Champions!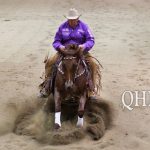 This class had a huge amount of competition with a lot of his friends who he competed against at the NHSRA Finals in WY this summer!

Way to go kid! Dad and I are so proud of you!! Pierce won a $2,000.00 Scholarship, a beautiful buckle, Lucas Oil Care package, Platinum Performance supplement, & Equilics equine supplement. A big thank you to the sponsors and John Ward and Ted Robinson for all the sponsored prizes.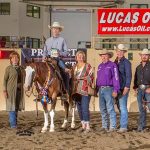 Trinity Haggard : Reserve Champion in the Level One Open Futurity and placing in the Limited Open Futurity at the Reno Snaffle Bit Futurity. We are so proud of the Ken Wold Training Stables assistant trainer! He won over $2,400 at the Reno Futurity!!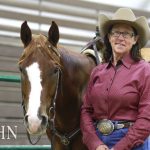 Wright On Forever – owner Kelly Cobb and trainer Ken Wold : made the finals at the Reno Snaffle Bit Futurity in the Open and Intermediate Open Futurity!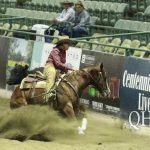 Kathy Wilson and Ima Prizcee Hickory: Intermediate Non Pro Futurity and placing 3rd in the Non Pro Futurity at the Reno Snaffle Bit Futurity – winning a total of $7,100.00 a saddle and 2 buckles . We are so proud to have Kathy a part of the Ken Wold Training Stables Non Pro Team! All your hard work and endless hours of commitment have paid off once again!
Keep it up Kathy!!